27 May

How to Host the Ultimate Brazilian Dinner Party: Tips from Estabulo's Experts
---
Imagine yourself at a samba-infused festivity, enveloped in a symphony of vibrant colours, the tantalizing aromas of Brazilian cuisine wafting through the air, an ambience echoing with laughter and light-hearted banter. If this stirs your party spirit, we have good news! Estabulo, your trusted Brazilian rodizio partner, is here to share an exhaustive, step-by-step guide to hosting a phenomenal Brazilian dinner party.
1. Constructing the Vibrant Brazilian Atmosphere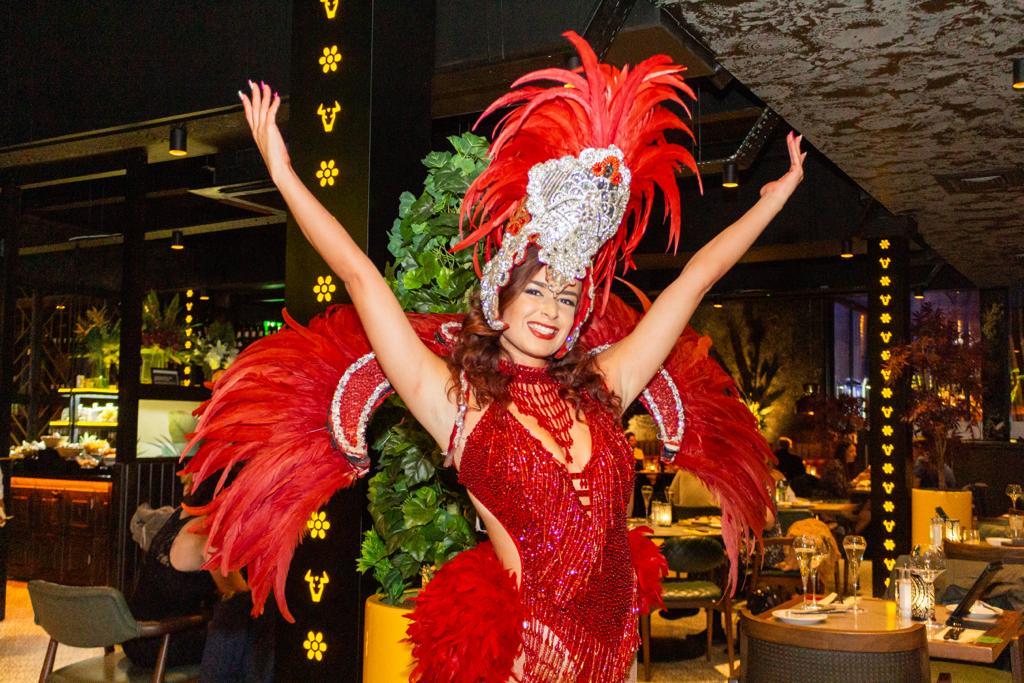 Your first objective is to encapsulate the vivacious spirit of Brazil within your party décor.
Checklist:
Tropical Flowers: Opt for flowers that capture the effervescence of Brazil. Hibiscus, orchids, bromeliads, or even colourful cut flowers will add a Brazilian flair.
Tablecloths: Find table covers featuring geometric patterns reminiscent of indigenous Brazilian art.
Fairy Lights: Add twinkle lights to mimic the Brazilian night skies.
Mini Landmarks: Decorate with miniature replicas of Brazilian landmarks like Christ the Redeemer or the iconic Sugarloaf Mountain.
Additional Decor Tips:
Use brightly coloured balloons, streamers, or banners. These additions are budget-friendly and add to the festive atmosphere.
Consider setting up a makeshift photo booth with Brazilian-themed props. It can be a fun activity for your guests and a memento generator.
2. Delectable Brazilian Menu – A Feast for the Senses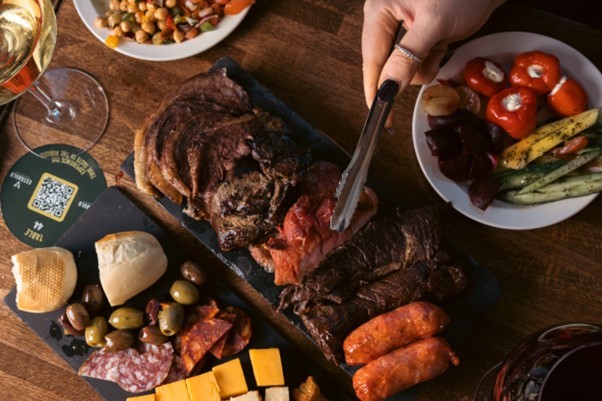 Brazilian food is a symphony of flavours, each dish narrating a rich story of the country's culinary heritage. If you're not sure what to serve at your Brazilian dinner party, we have you covered.
Appetizers to Kickstart Your Party:
Pão de queijo (Cheese bread): Small but packed with flavour, these cheese bread balls make the perfect warm-up for your party. Serve them fresh from the oven to get that perfect gooey cheese experience.
Coxinha (Chicken croquettes): Shredded chicken encased in a crispy, deep-fried dough – what's not to love? They're a crowd-pleaser and a must-have for your Brazilian feast.
Main Course – The Heart of Brazilian Cuisine:
Rodizio-Style Meats: For the main course, let's bring in the star of Brazilian cuisine – the meats. Grilled to perfection and served in skewers, featuring cuts like Picanha (prime sirloin cap), sausages, chicken hearts, and lamb, your guests will be truly transported to a Brazilian steakhouse.
Vegetarian Feijoada: This black bean stew is typically prepared with pork, but for our vegetarian friends, it can be beautifully remade with a variety of vegetables instead.
Sides – Complementing Your Main Course:
Serve white rice, farofa (toasted cassava flour mixture), vinagrete (Brazilian vinaigrette salsa), and a fresh mixed salad.
Sweet Endings – Desserts:
Brigadeiros (Chocolate truffles): These bite-sized chocolate delights are a mainstay in any Brazilian celebration. Sweet, rich, and absolutely irresistible.
Pudim (Caramel Pudding): A silky, creamy dessert that is bound to satisfy your guests' sweet cravings.
Unique Additions to Your Menu:
Moqueca: This Brazilian seafood dish, a fish stew cooked with coconut milk and spices, can add a new layer of complexity to your dinner party.
Pastel: A thin pastry envelope filled with meat or cheese and then fried. These are perfect as an appetizer or finger food.
If this menu seems a bit daunting, why not visit one of our Estabulo Restaurants to experience authentic Brazilian cuisine firsthand? You'll get an idea of the flavours and presentation, which can be a great source of inspiration for your dinner party. You can also check our menu here.
On our menu, you'll find many more dishes that you can recreate at home, like our 'Alcatra' (Rump Steak), 'Frango Com Bacon' (Chicken Wrapped in Smoked Bacon), Trying these at Estabulo can help you decide what to include in your own Brazilian feast and understand the rich culinary traditions of Brazil better.
Remember, the best way to replicate Brazilian cuisine is to enjoy it, understand its essence, and pour that love into your cooking!
3. Crafting Brazil's National Cocktail: The Caipirinha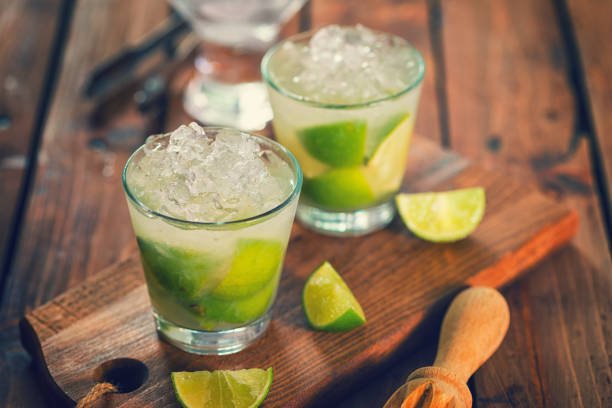 Ingredients:
2 ounces of cachaça
1/2 lime
2 teaspoons of sugar
Crushed ice
Steps:
Cut the lime into small wedges.
In a sturdy glass, add the lime wedges and sugar.
Muddle, or mash, the lime and sugar together. You're looking to release the lime juice and mix it with the sugar, creating a kind of lime-sugar syrup at the bottom of the glass.
Fill the glass with crushed ice.
Pour in the cachaça, and stir the entire mixture to blend the flavours together.
Garnish with a lime wheel or an additional wedge, and your Caipirinha is ready to serve!
A Brazilian dinner party wouldn't be complete without the national cocktail, the Caipirinha. A refreshing blend of cachaça (a Brazilian spirit made from sugarcane juice), sugar, and lime, this cocktail adds an invigorating zing to any festivity.
Remember, while the Caipirinha is the star, it's a good idea to offer other beverage options too. Have a variety of alcoholic and non-alcoholic alternatives available. Brazilian soft drinks like Guaraná or a tangy passion fruit mocktail could be non-alcoholic options. You could also include popular Brazilian beers like Skol, Brahma, or Antarctica for those who prefer beer.
With a Caipirinha in hand and a host of other refreshing beverages to choose from, your guests will be ready to toast to an unforgettable night filled with the spirit of Brazil!
4. Grooving to the Rhythmic Pulse of Brazil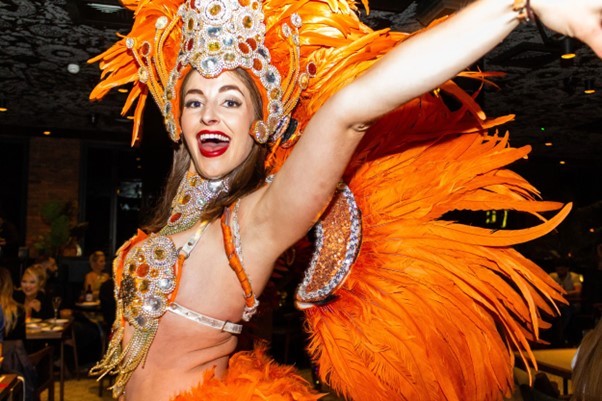 Music is an intrinsic part of Brazilian culture, reflecting its soul and vivacity. As you curate your playlist, ensure you capture the essence of Brazil's diverse music scene.
Music Suggestions:
Traditional Samba: The vibrant rhythm of samba is a must-have. This style of music embodies the festive spirit of Brazil.
Bossa Nova: For a mellower vibe, add some bossa nova tracks. This genre is often referred to as "Brazilian jazz."
Brazilian Funk: If you want your guests to get up and dance, be sure to include some Brazilian funk. This upbeat genre is perfect for getting the party started.
5. Infusing Brazilian Warmth and Hospitality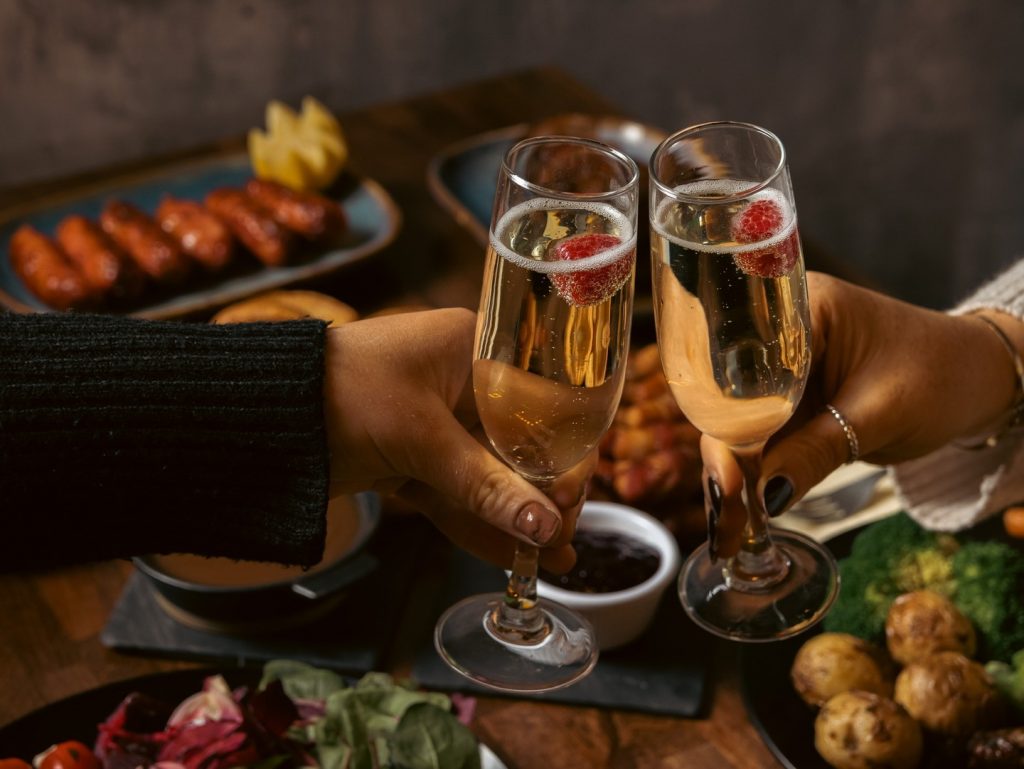 Remember, the spirit of any Brazilian gathering lies in its warm and welcoming atmosphere.
Essential Reminders:
Attend to Your Guests: Make sure your guests are comfortable, their glasses are filled, and their plates are never empty.
Be Attentive: Regularly check in with your guests to see if they need anything.
Keep the Mood Light: Encourage conversations, introduce guests to one another, and ensure the party environment is lively and enjoyable.
6. Adding Extra Brazilian Flavours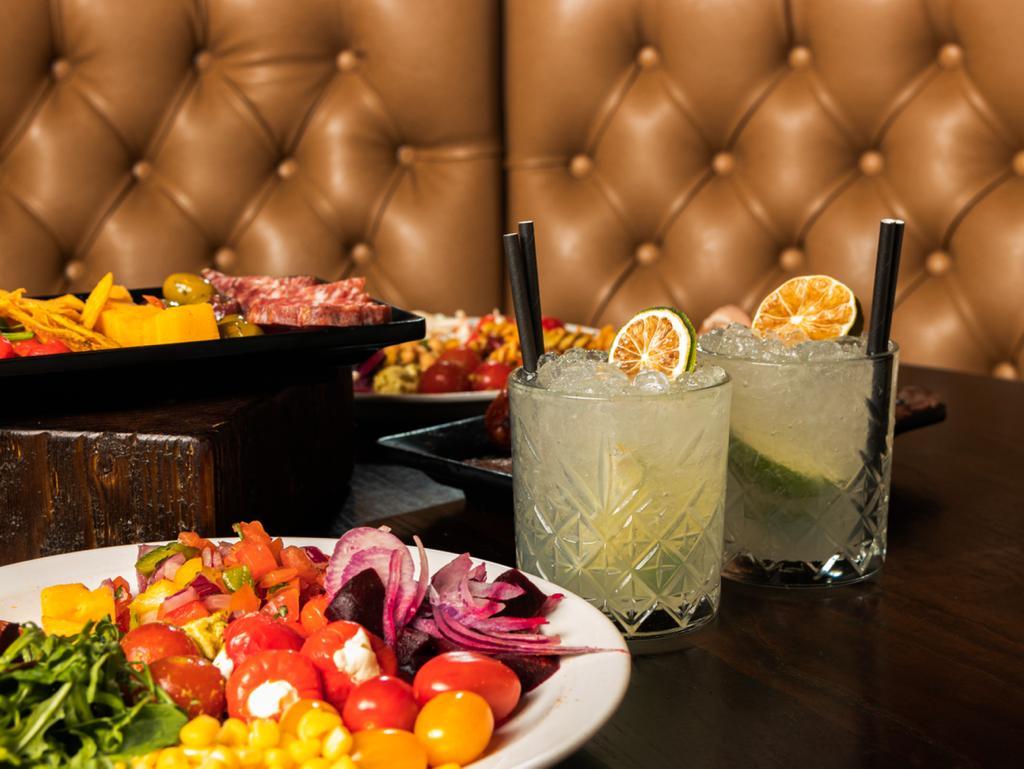 For an even more authentic Brazilian party experience, consider the following:
Samba Dancing: Encourage your guests to join in a samba dance-off after dinner. Consider hiring a professional samba dancer or instructor for a truly memorable experience.
Dress Code: Suggest your guests dress in vibrant and colourful clothes, or traditional Brazilian outfits. Feathered accessories or even football jerseys can add a playful twist.
Churrasco Style: If you're feeling adventurous, try out Churrasco, a traditional Brazilian BBQ style that involves slow grilling of meat over fire. Serve it with chimichurri sauce for an added tangy flavour.
Conversational Starters: Encourage dialogue about Brazil. Talk about Brazilian culture, history, and traditions. This not only educates but also keeps the theme alive throughout the night.
Coffee and Desserts: End the night with a strong Brazilian coffee, known for its clear, sweet, medium-bodied flavour. Complement this with traditional desserts like quindim, a rich, yellow sweet dish made from sugar, egg yolks, and ground coconut.
With these comprehensive guidelines and tips from Estabulo's experts, you're now well-equipped to host an unforgettable Brazilian dinner party. And remember, the key to a great party is to have fun. Once your guests see your enjoyment, they will surely follow suit. Enjoy your journey through the incredible culture of Brazil from the comfort of your own home!