26 Jun

What Makes a Brazilian Restaurant Authentic? The Estabulo Rodizio Experience

When we say "authentic," we're not just paying lip service. At Estabulo Rodizio Bar & Grill, we live and breathe Brazilian cuisine. But what does that mean? It's not just about tossing some traditional dishes on a menu. It's about diving into the heart and soul of a culture, showcasing the techniques, ingredients, and flavours that make it unique.

Imagine a cuisine shaped by diverse regional influences, blending indigenous, African, and Portuguese culinary traditions. Picture hearty grilled meats, rich stews, refreshing seafood, and vibrant, colourful ingredients that pack a flavour punch. That's Brazilian cuisine for you, and it's what we deliver at Estabulo.

One signature of Brazilian food is churrasco, a grilling method where large cuts of meat are skewered and slow-cooked over an open flame. The result? Smoky, tender, succulent meats that define Brazilian barbecue.

Step into Estabulo, and you're stepping into a slice of Brazil. You'll be greeted by the sight and scent of juicy meats grilling over open flames, and a warm, inviting atmosphere that makes you feel instantly at home. Our meat selections, from Alcatra (rump steak) to Fraldinha (beef skirt), are authentic Brazilian cuts, served sizzling straight from the grill.

But we're not just about tradition. We know our guests have diverse tastes, so we offer vegetarian and fish dishes, and a tempting selection of desserts and cocktails, all with a Brazilian twist.

So what does "authentic" mean at Estabulo? It's our commitment to the traditions and quality of Brazilian cuisine. It's locally sourced ingredients, traditional cooking methods, diverse menu offerings, and a welcoming atmosphere. It's about delivering a Brazilian dining experience that's truly memorable. Stay tuned for the next post, where we'll delve into what makes each of our locations unique!
Honouring Tradition
Estabulo Rodizio Bar & Grill was founded on the principle of honouring the Brazilian Gaúcho's traditional method of cooking. This method involves taking the most delicious and flavoursome cuts of meat, which are then skewered and cooked slowly on open flames, a style of cooking known as 'churrasco'. This traditional technique ensures the meat served is fresh from the grill, delivering a taste that is uniquely Brazilian.
An Array of Flavours
The mark of an authentic Brazilian restaurant is not just in its adherence to traditional cooking methods, but also in the variety and quality of the meats on offer. At Estabulo, we uphold this tradition by offering a wide selection of meats including various cuts of beef, pork, chicken, and lamb. You can stick to what you know, or try something a little bit different – the choice is yours. And just like in Brazil, the meats are served rodizio style, meaning you can eat as much or as little as you like.
Estabulo boasts a stunning array of flavours in its wide selection of authentic Brazilian meats. Opt for our melt-in-your-mouth Picanha, a cap of rump cut that's steeped in flavour. For an exquisite first-class meat cut, our Filé Mignon, a tender fillet steak, is a must-try. If you fancy a bit of a kick, our Beef Picante, tender chilli beef smothered in chilli oil, will undoubtedly please.
Venture beyond the traditional with our Fraldinha, a juicy and flavourful beef skirt, or indulge in our succulent Pork Belly or flavour-packed Pork Sausage. Don't forget the poultry offerings, either! Our Chicken Thighs are cooked to perfection and our Chicken & Bacon combo is an absolute crowd-pleaser.
Beyond Meats
While Brazil is well-known for its meats, an authentic Brazilian dining experience is not complete without the inclusion of a variety of other dishes. At Estabulo, we also offer a selection of vegetarian, fish, and extras like pineapple, garlic bread, and halloumi. Not to mention our salad bar, which is always stocked with a diverse selection of fruits, vegetables, and pastas, providing the perfect accompaniments to the main dishes.
Our vegetarian and fish options ensure there's something for everyone. Try our Butternut Squash Risotto, a flavour-packed offering topped with vegetarian hard cheese, or our Rigatoni Giardiniera, beautifully cooked in a garlic and chilli cheese. Our Fisherman's Basket is a seafood lover's dream, with a tasty mix of fried chunky cod bites, prawn twisters, charcoal prawns, red velvet prawns, squid rings, and dusted calamari.
And for the little ones, we offer a free children's rodizio, ensuring the whole family can enjoy a meal together.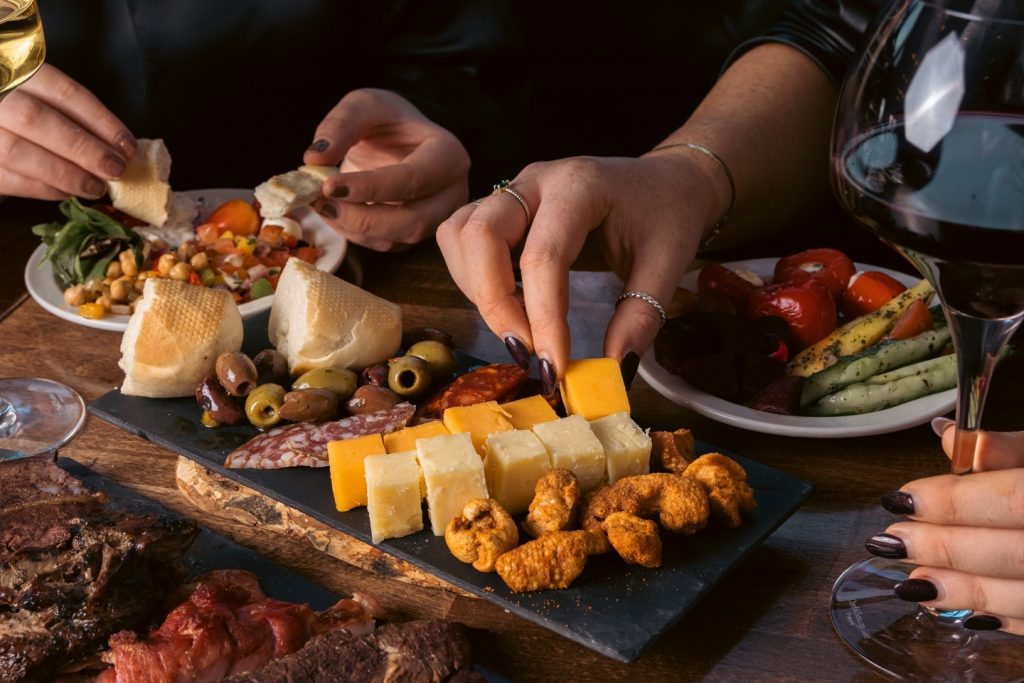 A True Brazilian Atmosphere
An authentic Brazilian dining experience extends beyond the food. At Estabulo, we've worked hard to create an atmosphere that reflects the warm, vibrant energy of Brazil. Whether you're visiting us for the first time or you're a regular customer, we want you to feel the Brazilian spirit from the moment you step through our doors.
In conclusion, authenticity in a Brazilian restaurant comes down to more than just the food on your plate. It's about the experience, the atmosphere, and most importantly, the commitment to preserving the traditions and flavours that make Brazilian cuisine unique. At Estabulo Rodizio Bar & Grill, we believe in bringing the true taste of Brazil to you, creating a dining experience that is as authentic as it is delicious.
Quality Ingredients
The authenticity of a Brazilian restaurant is further underscored by the quality of the ingredients used in preparing the meals. We at Estabulo are exceptionally proud of the fact that all our food is locally sourced from the finest suppliers. We only use the highest quality ingredients, ensuring that every bite you take is a testament to the rich, robust flavours that define Brazilian cuisine.
Tailored Dining Experience
Embracing the true spirit of the Brazilian dining style, we've put our guests in charge of their own dining experience. You can let us know exactly when you are ready for more superb quality meats, and when you've had enough, all you need to do is flip over your disc to the red side. This flexibility allows you to personalize your dining experience, giving you the freedom to savour our mouth-watering offerings at your own pace​.
From our Desserts to our Cocktails
Our commitment to delivering an authentic Brazilian experience extends to our desserts and cocktails as well. With our dessert options, we offer a sweet way to finish off your rodizio meat experience. And let's not forget our cocktail selection, which brings the art and craft of beautiful cocktails to your table. These are not just delectable accompaniments to your meal, but they can be paired with your desserts as well. From modern classics to brand-new craft creations, we ensure you'll find something you'll love​.
To wrap up your meal, treat yourself to a selection from our exquisite dessert and cocktail menus. Our Sticky Toffee Pudding, a classic British dessert, is a cosy and indulgent choice. If you fancy something more unique, our Lotus Cheesecake, made with sublime creamy dreamy cheesecake and finished with marbled Biscoff biscuit spread, is an irresistible delight.
If you're seeking a refreshing drink to pair with your meal or dessert, our vast cocktail selection has you covered. Try our Estabulo signature cocktail, a tantalising blend of Leblon cachaça, Agavero tequila liqueur, mango purée, fresh lime juice, and sugar. For a fruity infusion, our Violet Bramble combines aromatic Bombay Bramble, violet gin, maraschino liquor, and lemon juice topped with blackberry syrup.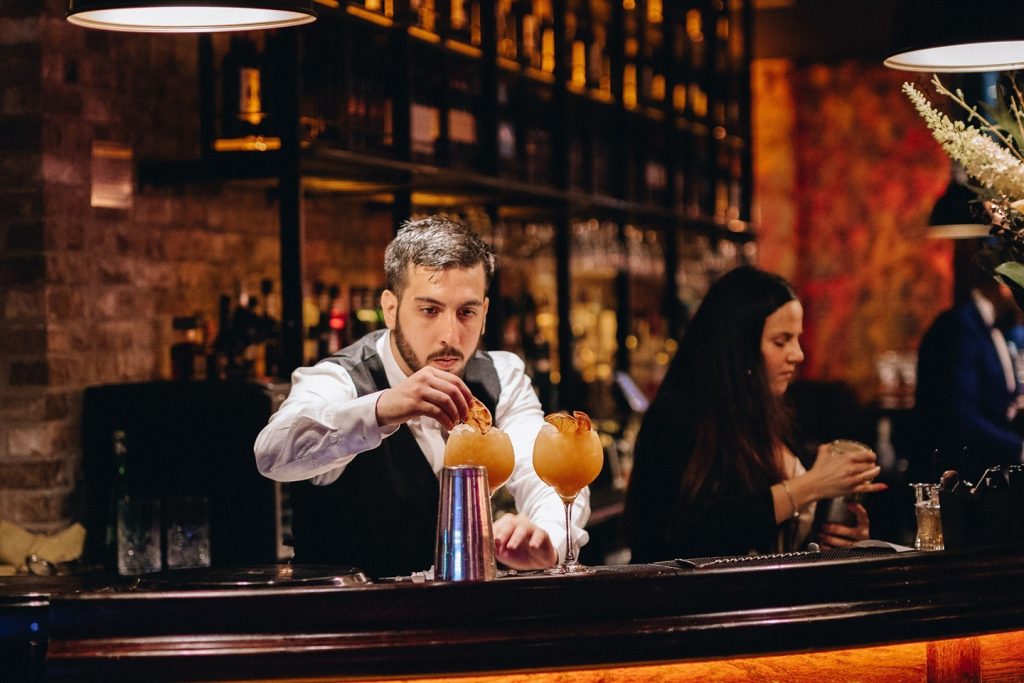 Multiple Locations
The Estabulo Rodizio experience is available in several locations across the UK, including Wakefield, Leeds, Beverley, Harrogate, Norwich, Aberdeen, Barnsley, Doncaster, Durham, Darlington, and York. Despite the varying locales, each Estabulo restaurant is committed to providing the same authentic Brazilian dining experience, staying true to our core principles of quality, tradition, and exceptional service​.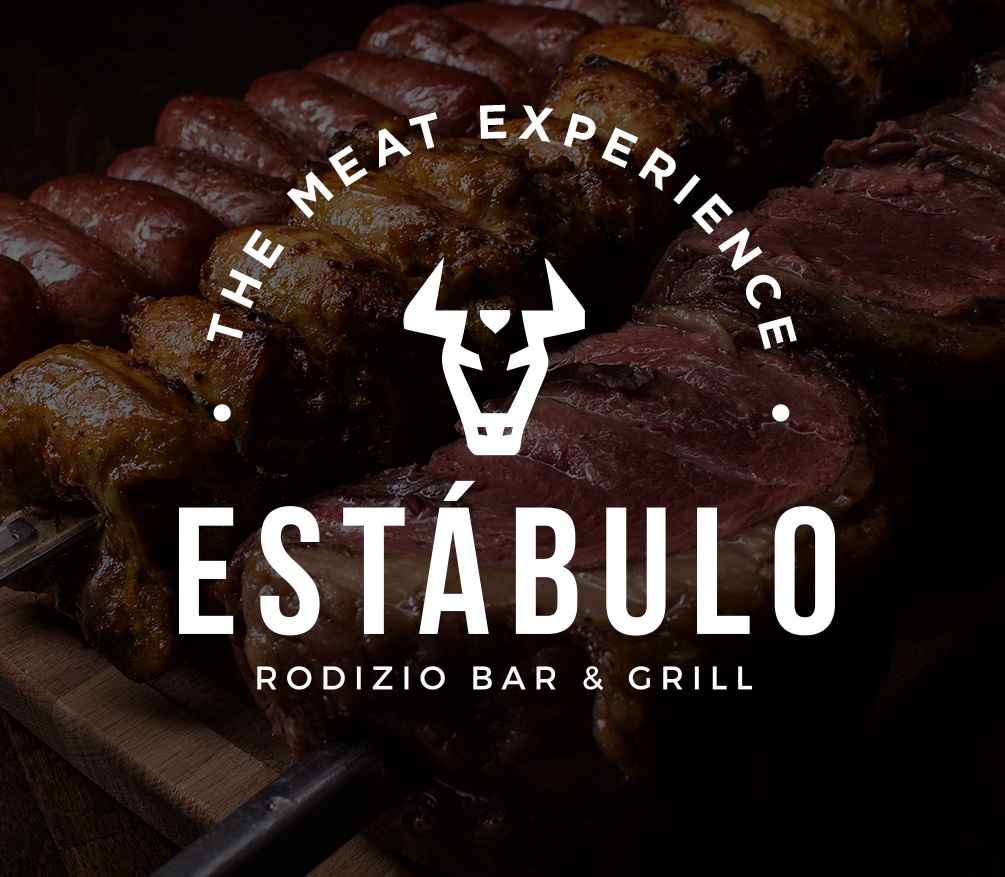 Wrapping Up
At Estabulo Rodizio Bar & Grill, we believe that authenticity is the cornerstone of a truly memorable dining experience. From the traditional churrasco method of cooking to our wide variety of flavourful meats and dishes, every aspect of our restaurant is designed to bring you the true taste of Brazil. But don't just take our word for it – come and experience it for yourself. Whether you're new to Estabulo Rodizios or a returning customer, we look forward to seeing you soon and bringing the taste of Brazil to you!