27 Jun

Why Estabulo is the Go-To Brazilian Restaurant

When it comes to authentic Brazilian cuisine, few establishments can match the standard set by Estabulo. We are Known for our commitment to quality, exceptional customer service, and a menu that reveres the rich traditions of Brazilian Gaúcho cooking, our restaurant has carved a special place in the hearts and taste buds of its customers. In this blog, we will delve into the numerous reasons that make Estabulo Rodizio Bar and Grill the go-to Brazilian restaurant for food lovers.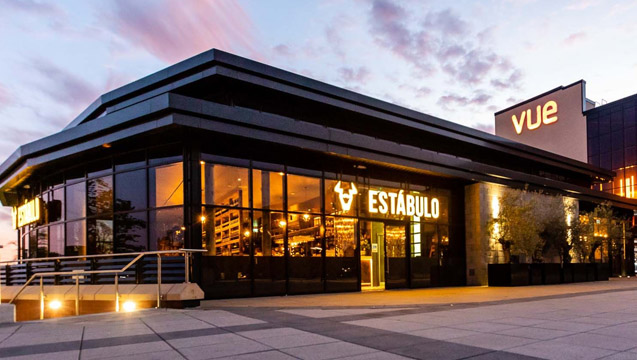 Exceptional Customer Testimonials:
Estabulo has indeed amassed impressive customer testimonials from diners who have thoroughly enjoyed their experiences.
In Doncaster, customers lauded our restaurant as a "meat lover's paradise" and gave it a score of "10 out of 10 in every department." Another customer praised our restaurant as the "best Brazilian BBQ restaurant in Leeds," mentioning the "amazing ambience, great service," and "divine" food. The restaurant was commended for its "good clear allergy advice and even gluten-free beers" and its "friendly" staff​​.
Over in Wakefield, the reviews were equally glowing. One customer described the food as "delicious, tender, beautifully cooked," and served by "friendly people." Another customer highlighted the relaxed atmosphere and well-run establishment. There was also a recommendation for meat lovers visiting Leeds to definitely visit Estabulo Rodizio Bar and Grill​.
Though these reviews provide a snapshot of customer sentiment, they consistently highlight the restaurant's delectable food, top-notch customer service, and inviting ambience. This aligns with our restaurant's commitment to providing an authentic Brazilian Rodizio experience, where guests can enjoy a variety of prime cuts of meat cooked on open flames and served table-side. We offer unlimited table-side service of 8 cuts of meat for lunch and 15 cuts of meat for dinner, along with unlimited sides, a gourmet salad bar, and a Brazilian hot buffet all for a fixed price​.
Gift vouchers are also available for purchase, which can only be used at the location they were purchased for, providing another great option for patrons to share their love for Estabulo Rodizio Bar and Grill with others​​.
It's worth noting that our restaurant's commitment to high-quality food and exceptional service has led to many customers promising to return. These exceptional customer testimonials underscore the consistency in quality and experience that Estabulo Rodizio Bar and Grill provides to its patrons.
Awards and Recognition:
Beyond customer testimonials, Estabulo has received considerable awards and recognition for its unyielding dedication to authentic Brazilian cuisine. Our restaurants where honoured as the "Most Authentic Brazilian Restaurant Group – Yorkshire" in Lux Magazine's 2020 Restaurant & Bar Awards​. This prestigious accolade attests to the restaurant's commitment to preserving the traditions and flavours of Brazilian gastronomy, further solidifying its status as a prime choice for Brazilian cuisine. Such recognition serves as a testament to our restaurant's excellence and authenticity.
Unparalleled Authenticity:
Estabulo takes pride in its commitment to preserving the traditional method of cooking synonymous with Brazilian Gaúcho. We selects the most flavoursome cuts of meat, skewers them, and slow-cooks them on open flames. This unique cooking method ensures that each slice of meat served is fresh, succulent, and brimming with flavour. From succulent steaks to mouthwatering lamb skewers, the menu at Estabulo Rodizio Bar and Grill captures the true essence of Brazilian cuisine. This dedication to authentic flavours and cooking techniques distinguishes this restaurant from the rest​.
Estabulo is steadfast in its commitment to upholding the traditions of Brazilian Gaúcho cuisine. By choosing the most flavourful cuts of meat, the restaurant offers its guests a sensory journey that transports them straight to the heart of Brazil.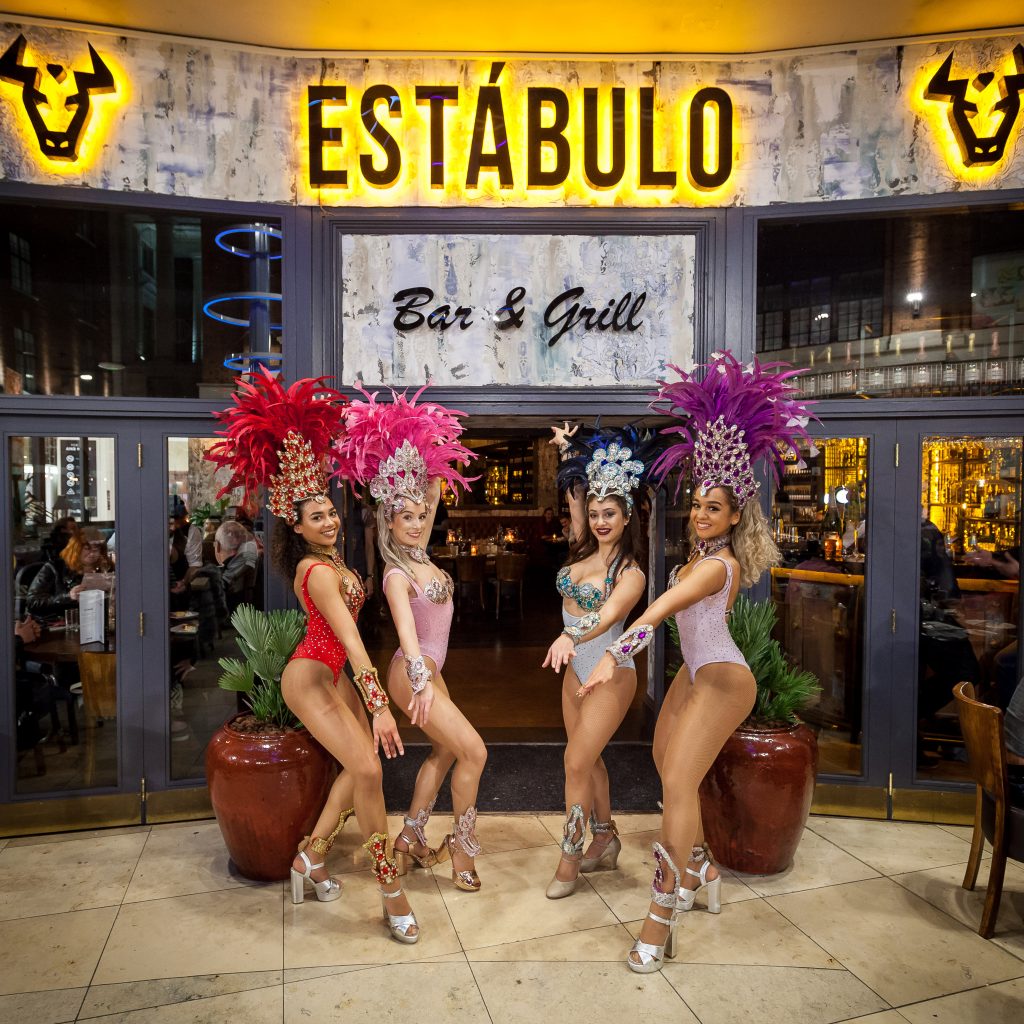 Exceptional Meats and Cooking Methods
The heart of Brazilian Gaúcho cuisine lies in the variety and quality of meats. At our restaurants, the menu incorporates a diverse range of meats, each meticulously selected for its unique attributes. Here's a closer look at the exceptional meats on offer:
Beef

: At Estabulo, prime cuts of beef are a mainstay. Skewered and slow-cooked on open flames, the beef retains its natural juices and flavours, resulting in tender, succulent steaks. The restaurant offers a variety of cuts, from the robust flavours of sirloin and ribeye to the delicate and lean tenderloin.
Pork: Pork is another favourite in Brazilian Gaúcho cuisine. Estabulo offers a range of pork cuts, including tender pork belly and succulent pork ribs. The slow-cooking method employed at Estabulo ensures the pork is cooked to perfection, with a beautiful balance of crispy exteriors and tender, juicy interiors.

Chicken

: Chicken, marinated and cooked to perfection, offers a lighter yet equally delicious alternative. Estabulo's menu includes chicken legs and chicken hearts, both traditional Brazilian favourites.

Lamb

: Lamb skewers are a must-try at Estabulo. The lamb is expertly seasoned and cooked on the grill, resulting in meat that is tender, juicy, and brimming with flavour.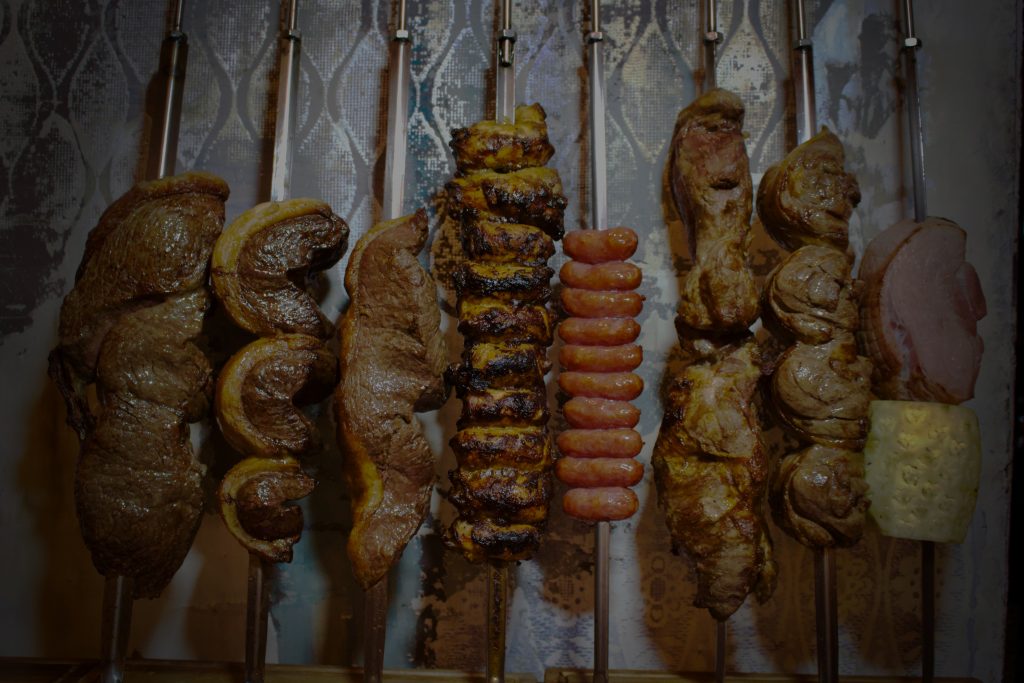 Embracing Traditional Gaúcho Techniques
Estabulo's dedication to authentic Brazilian cuisine extends beyond the selection of meats. The traditional Gaúcho method of cooking, known as 'churrasco,' is central to the Estabulo experience. Large skewers of meat are cooked on an open fire, similar to a barbecue. This style of cooking, which originated from the cowboys of Southern Brazil, ensures that the meat is evenly cooked and retains its natural flavours. It also imparts a distinctive smoky flavour that is characteristic of churrasco cuisine.
The meat is served in a unique style called 'rodízio.' Waiters, known as 'passadores,' circulate the room with the skewers of slow-cooked meats, carving them directly onto the diners' plates. This table-side service not only ensures the meat is served at its freshest, but it also adds an element of theatre to the dining experience.
The commitment of Estabulo Rodizio Bar and Grill to preserve these authentic flavours and traditional cooking techniques sets it apart from other restaurants. Each visit promises a culinary experience that captures the true essence of Brazilian cuisine, bringing the vibrant flavours and warm hospitality of Brazil to the UK​
Impeccable Dining Experience:
Beyond its culinary brilliance, We also offers a warm and inviting ambiance, perfect for creating memorable dining experiences. The attentive and congenial staff contribute to an atmosphere that makes customers feel welcomed and valued. Whether you're commemorating a special occasion or merely relishing a meal with loved ones, Estabulo Rodizio Bar and Grill ensures that every visit is an unforgettable one​.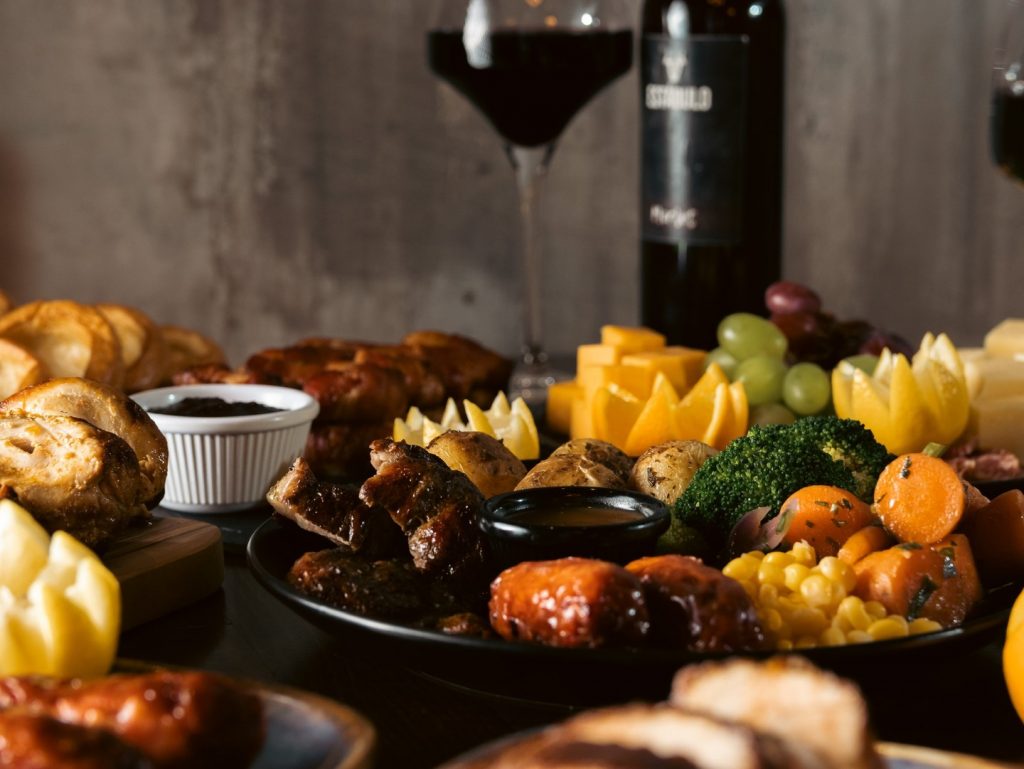 Estabulo rightfully earned its reputation as the go-to Brazilian restaurant. By combining exceptional customer testimonials, accolades, and an unwavering commitment to authenticity, it has captivated the hearts of food lovers seeking the genuine taste of Brazil. From its tantalizing cuts of meat to its warm hospitality, Estabulo Rodizio Bar and Grill delivers an unparalleled dining experience that entices customers to return for more. When your cravings for Brazilian cuisine arise, make Estabulo your top choice and savour the flavours of Brazil right at your table.