30 Aug

Discover Estabulo Rodizio: A Brazilian Gem in Beverley's Flemingate
Where Brazilian Flavours Meet Beverley Elegance
In the heart of Beverley, a town steeped in history and celebrated for its stunning landmarks like Beverley Minster, you'll find a culinary experience that transports you straight to Brazil. Welcome to Estabulo Rodizio, located at 1 Flemingate, Beverley HU17 0EE—a Brazilian oasis situated amidst the scenic Yorkshire landscape.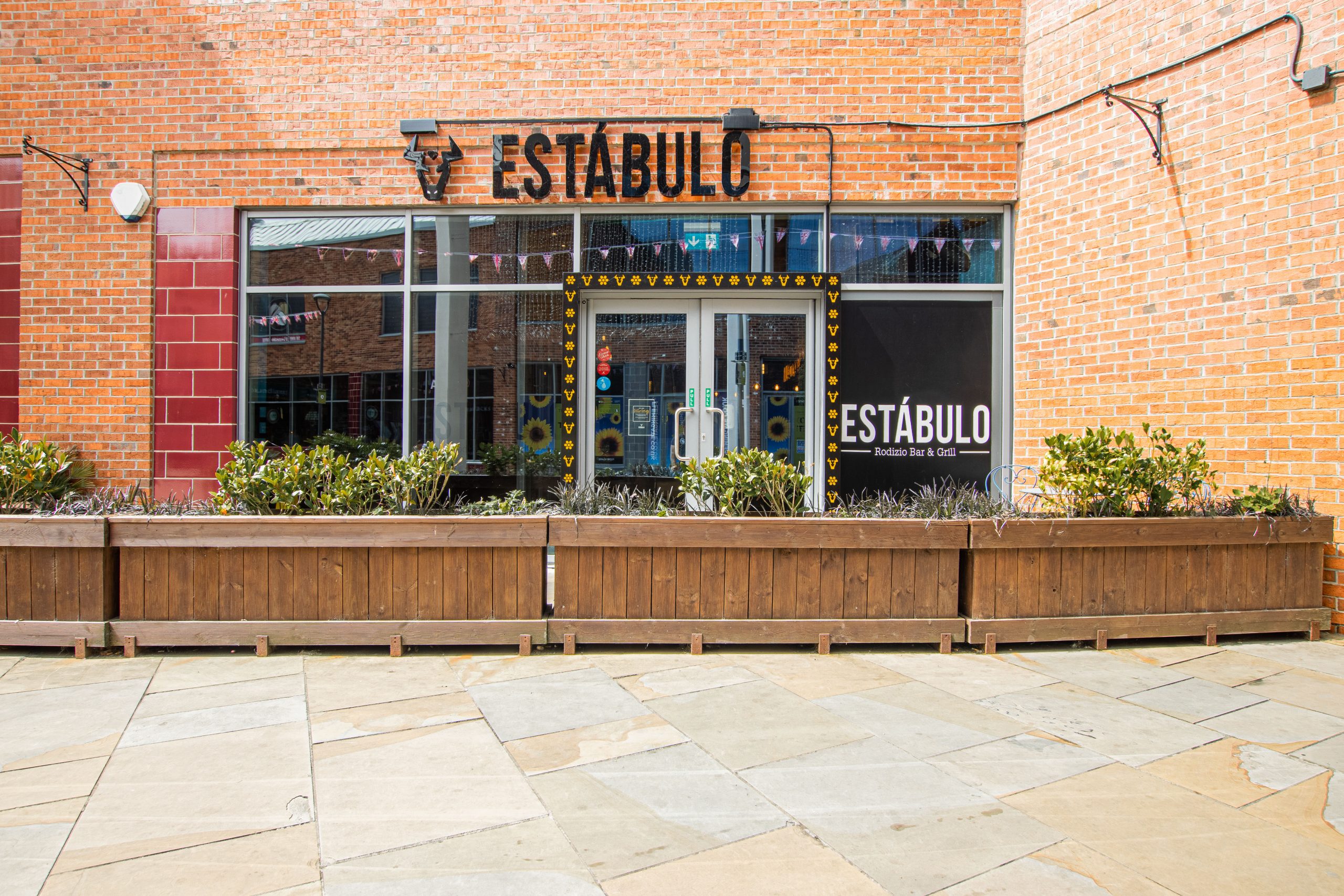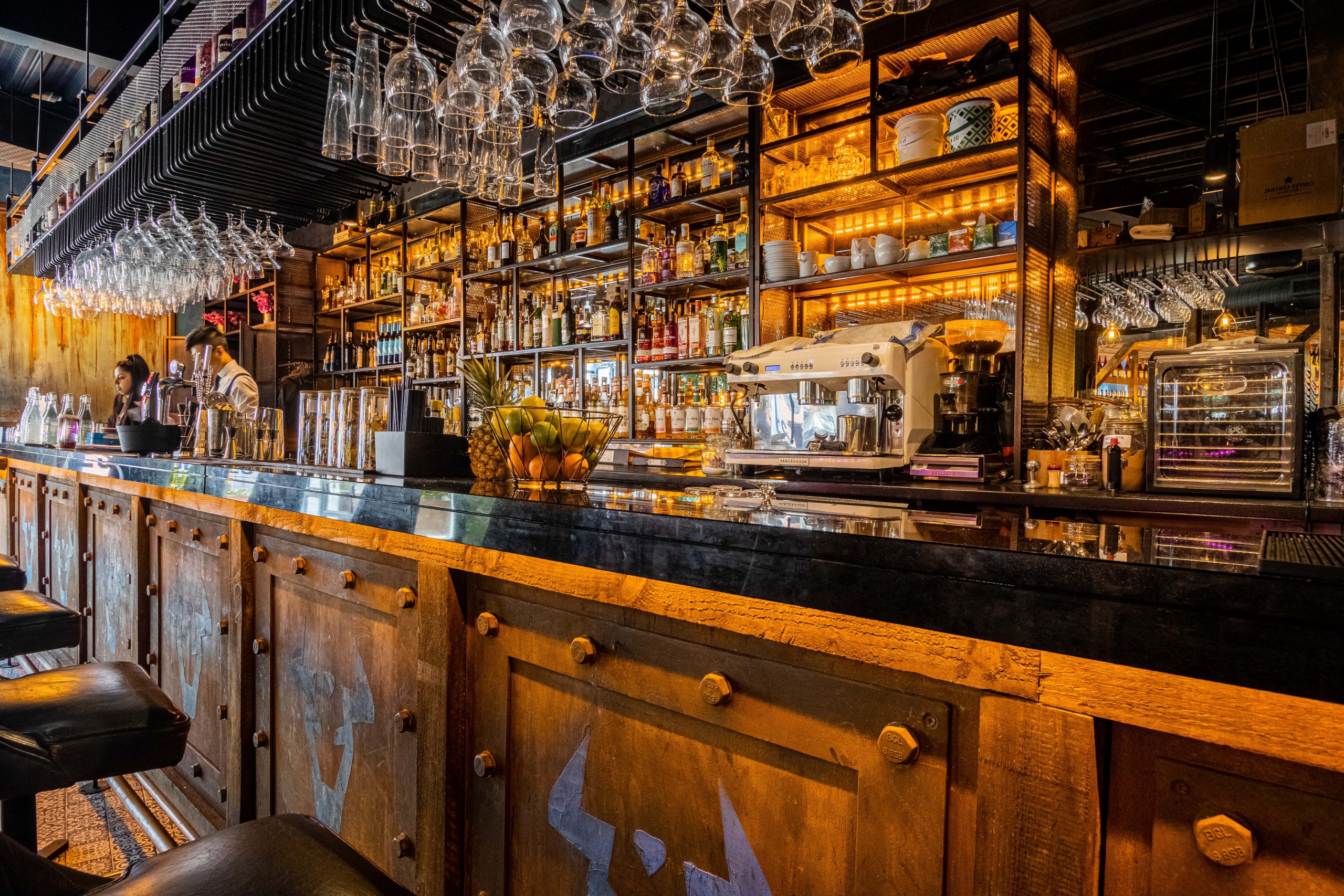 Prime Location in Beverley
Flemingate, a bustling district in Beverley, is home to various shops, cultural sites, and eateries, each contributing their unique charm. Nestled among them, Estabulo Rodizio is a gastronomic icon that offers a taste of another world. The restaurant's prime location makes it a must-visit, whether you're a local or a tourist exploring Beverley's historical attractions and verdant commons.
Step into Another World: The Unique Ambiance of Estabulo Rodizio in Beverley
As you walk into Estabulo Rodizio in Beverley, you leave the familiar streets of Flemingate behind. What greets you is a compelling ambience imbued with a vibrant Brazilian spirit, almost as if you've entered a tropical retreat.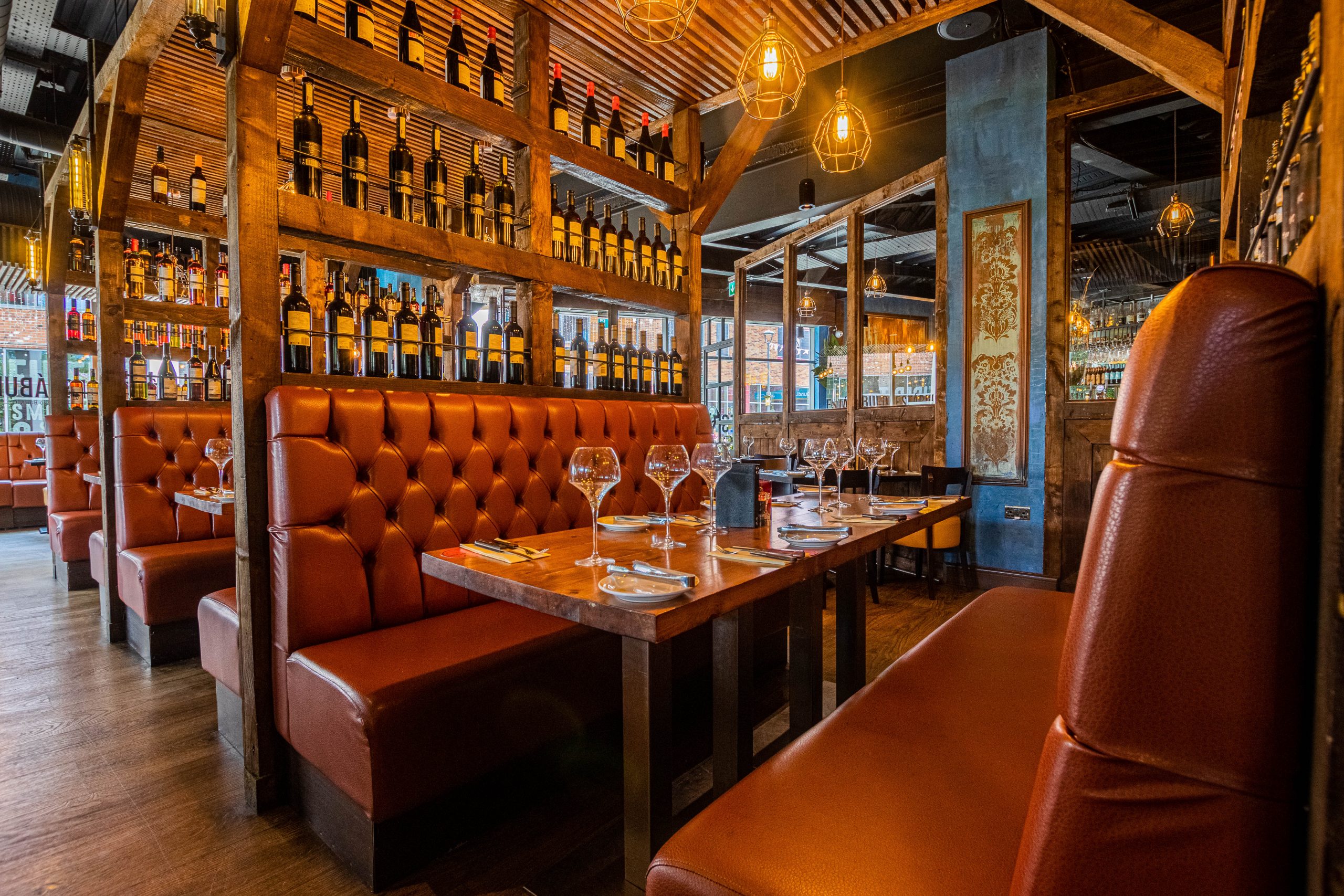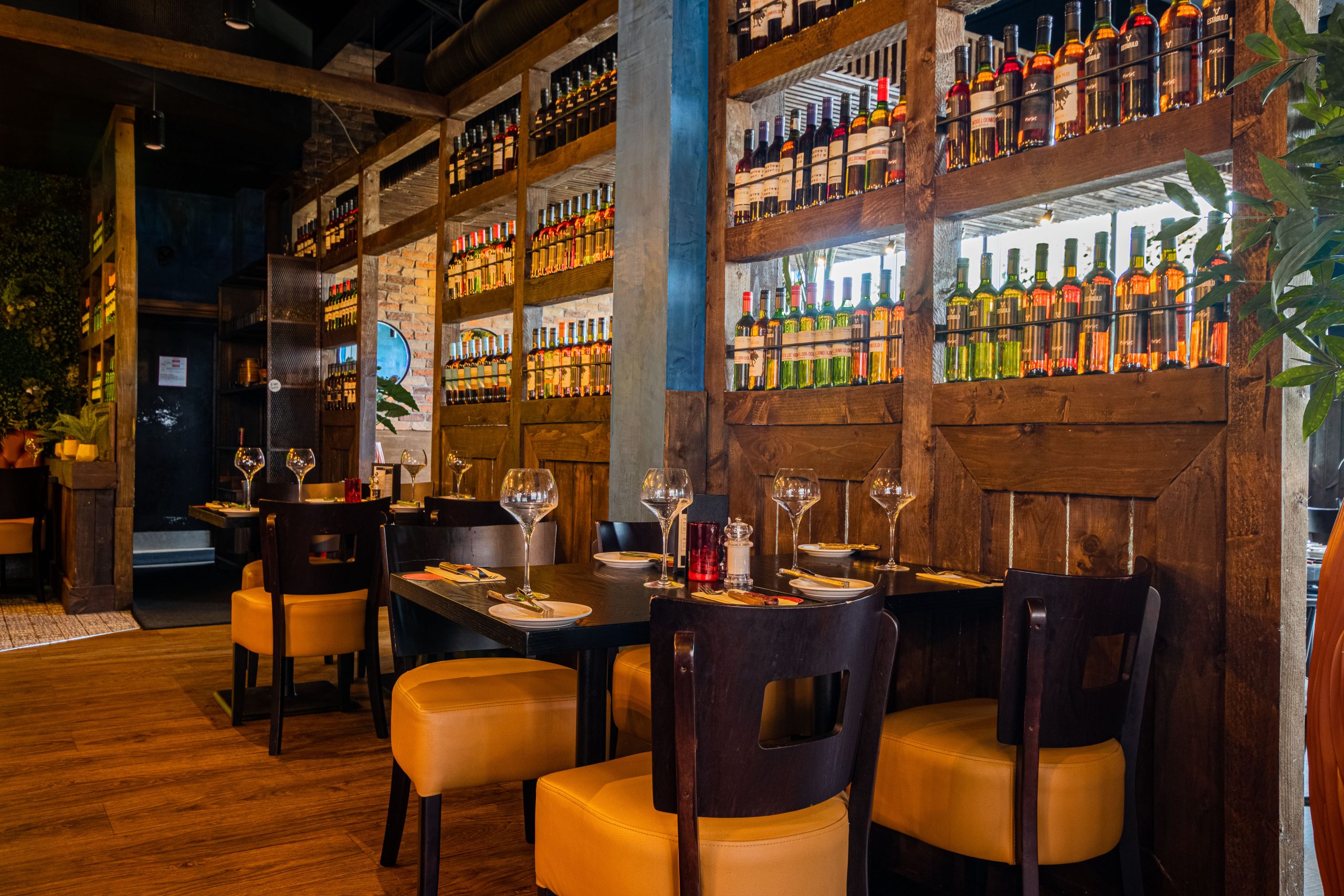 Lighting the Way: An Orange Glow in a Green Setting
The restaurant takes the element of lighting to a whole new level with its orange, dimly-lit atmosphere, setting the stage for a serene yet energized dining experience. This unique lighting melds seamlessly with the lush green living walls, creating a radiant aura that feels both exotic and inviting.
Designed for Comfort: 108 Seats of Sophisticated Luxury
With a seating capacity of 108, Estabulo Rodizio in Beverley offers enough room for both intimate dinners and larger gatherings. The leather seating and unique booths partitioned by bottles above seat height ensure that the interior doesn't just look good—it feels good. The layout is thoughtfully designed to balance openness with intimacy, offering a versatile space that accommodates all types of dining experiences.
A Blend of the Rustic and the Modern
The interior design is a delicate blend of rustic and modern elements. The green living walls exude a sense of organic luxury, while the partitioned booths give a contemporary yet timeless touch to the dining area. Each design choice tells a story, crafting a harmonious space that prepares you for the culinary journey ahead.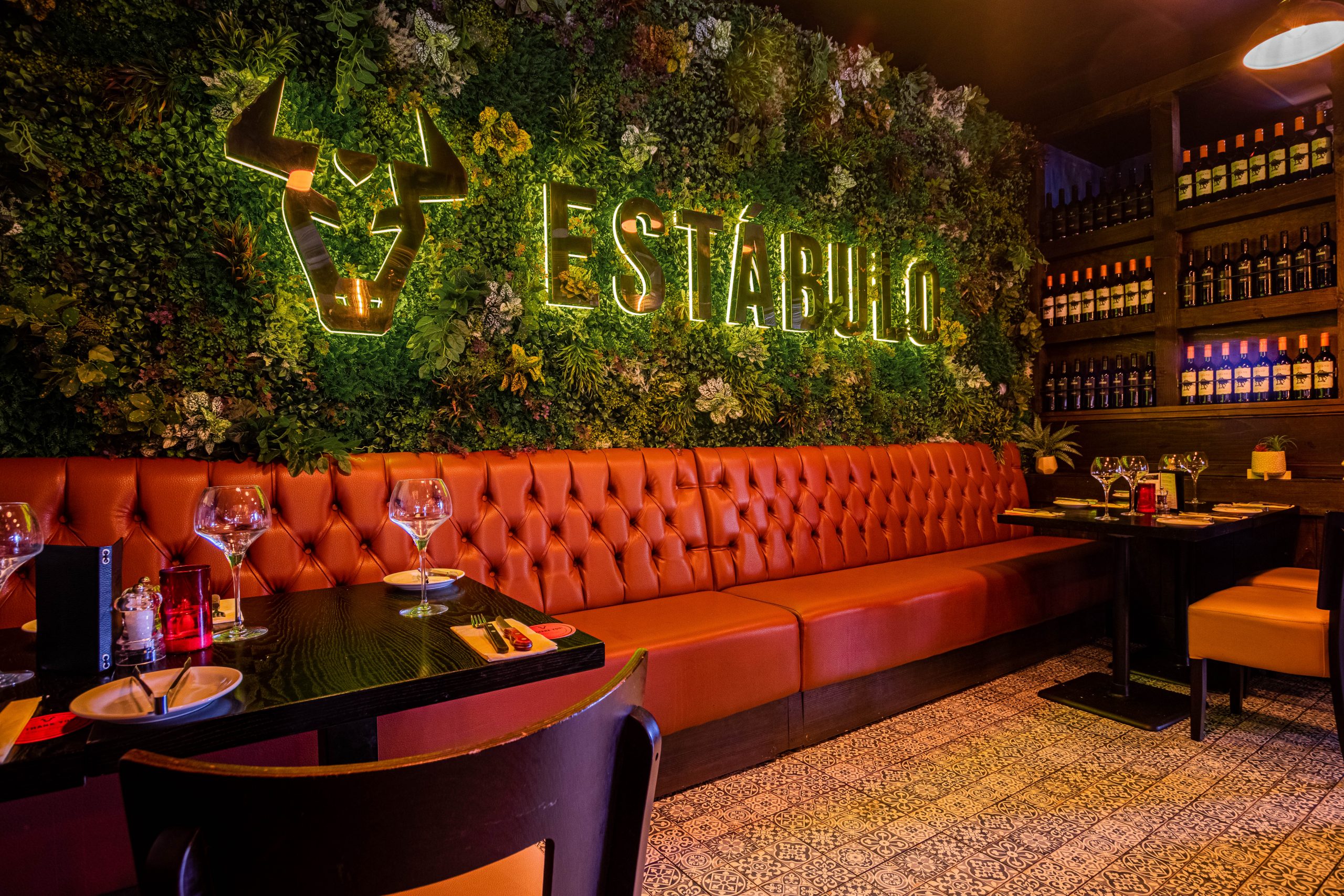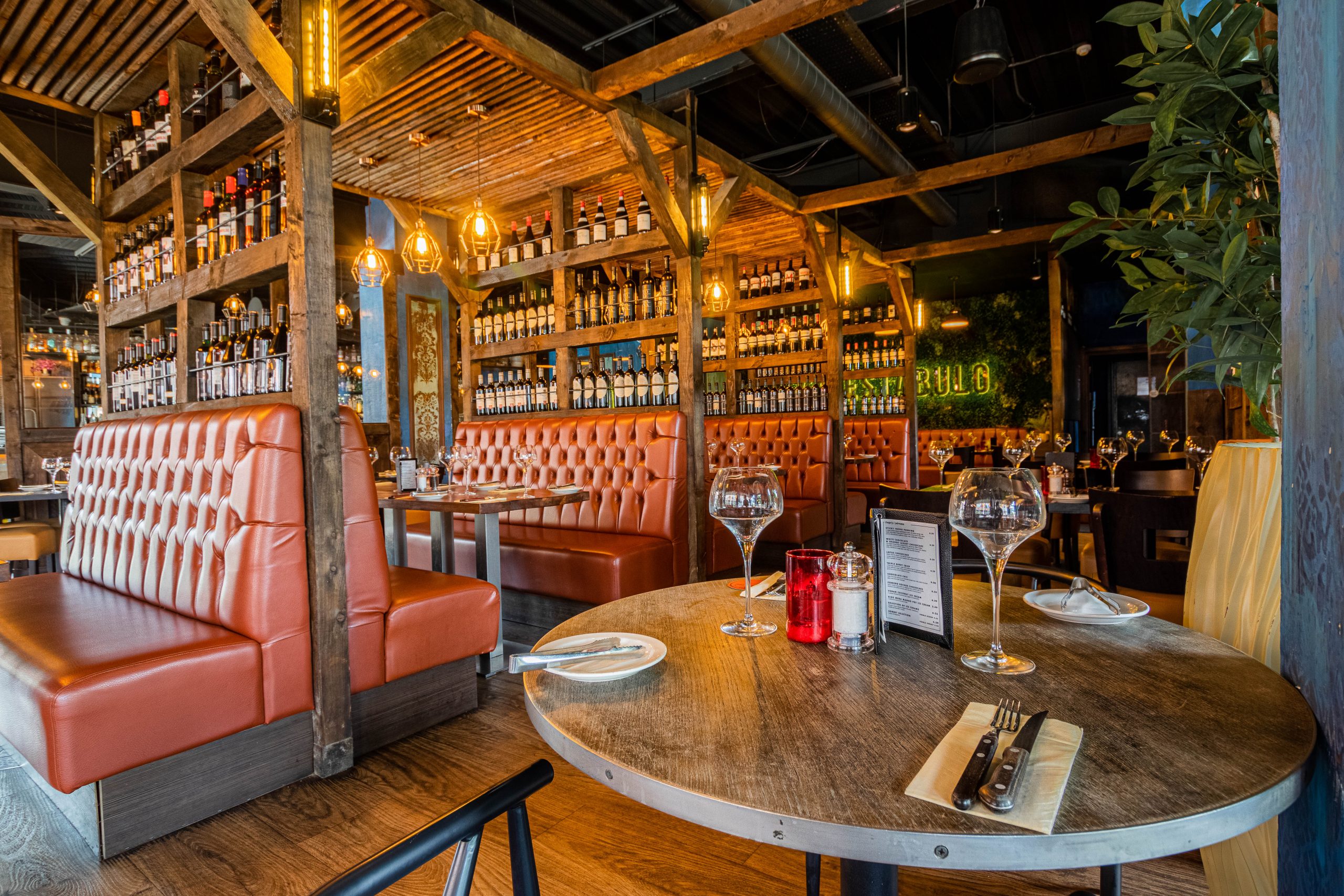 The Estabulo Rodizio Experience in Beverley
For those unfamiliar with Brazilian rodizio, prepare to be delighted and enthralled by this unique dining style that elevates the humble barbecue to an art form. The concept of rodizio is elegantly straightforward: an endless parade of delectable grilled meats is brought directly to your table by skilled passadores (meat carvers).
The "Traffic Light" of Culinary Bliss
At your table, you'll find a two-sided card: one side green and the other red. The mechanism is simple but effective. Flip the card to green when you're ready for more meat and watch as the passadores gracefully approach, skewers in hand, to offer you the next cut. When you're ready to take a breather or pace yourself for the next culinary wave, flip the card to red. This ensures that you control the pace of your meal, customizing your dining experience to your liking.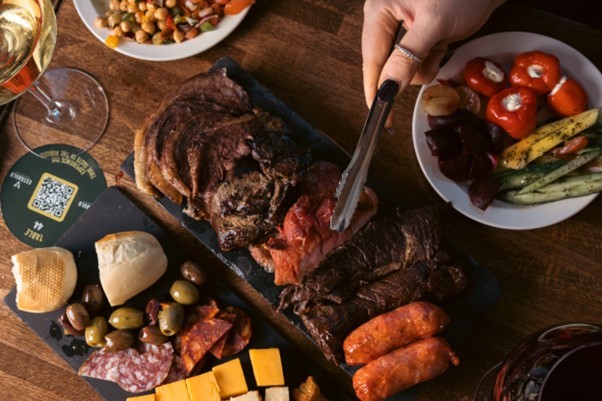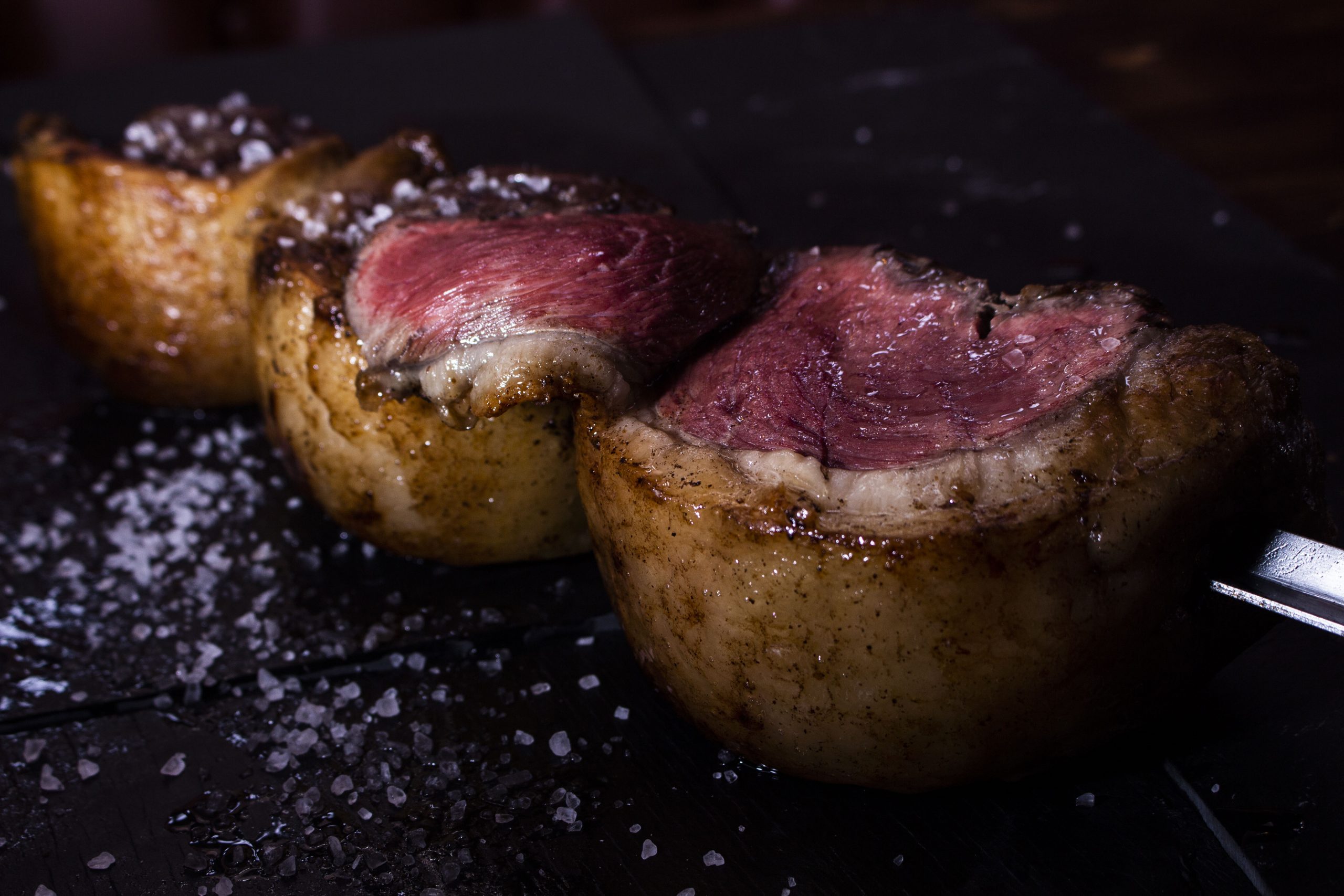 A Carnival of Cuts: Experience Brazilian Flavours like Never Before
What sets Estabulo Rodizio in Beverley apart is not just the concept, but the astounding variety and quality of meats offered. Here's a glimpse into some of the tantalizing cuts you can expect:
Picanha: This is the star of Brazilian barbecue, a premium cut of beef that is juicy and packed with flavour.
Alcatra: Another beef delicacy, it's tender and rich, and it practically melts in your mouth.
Cordeiro: If you're a fan of lamb, this marinated cut is seasoned to perfection.
Frango: Chicken drumsticks and wings marinated in exotic Brazilian spices offer a lighter but equally satisfying option.
Each cut is cooked with distinct marinades and seasoning, bringing a unique flavour to the table. The passadores are not only masters of carving but also serve as knowledgeable guides to the various meats, explaining the cuts and cooking methods to enrich your gastronomic journey.
The Unlimited Salad Bar: A Banquet of Freshness
Beyond the meats, Estabulo Rodizio in Beverley offers an all-you-can-eat salad bar that's a feast for both the eyes and the palate. From freshly prepared salads and gourmet olives to an array of cheeses and exotic fruits, the salad bar is a cornucopia of flavours that beautifully complement the grilled offerings.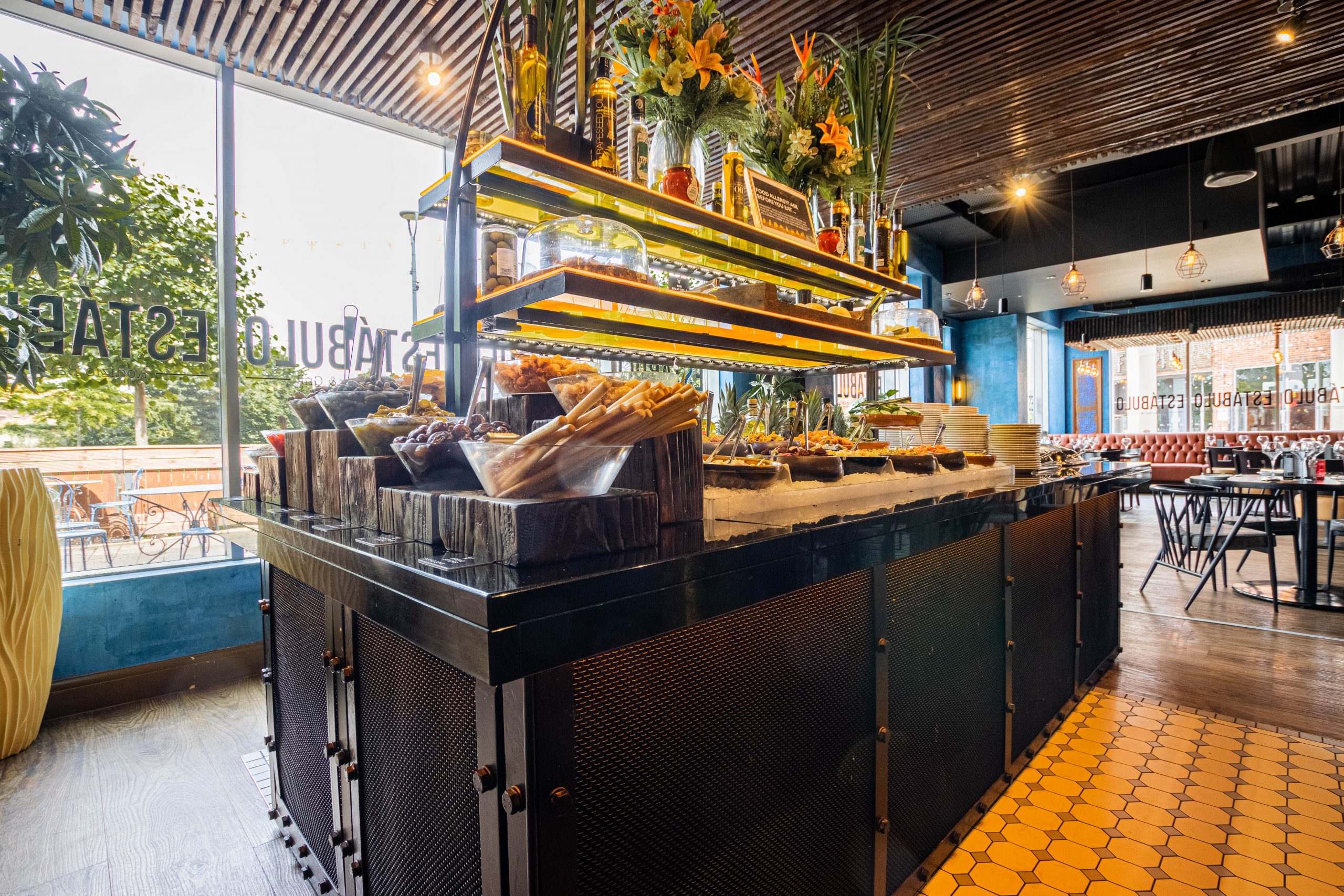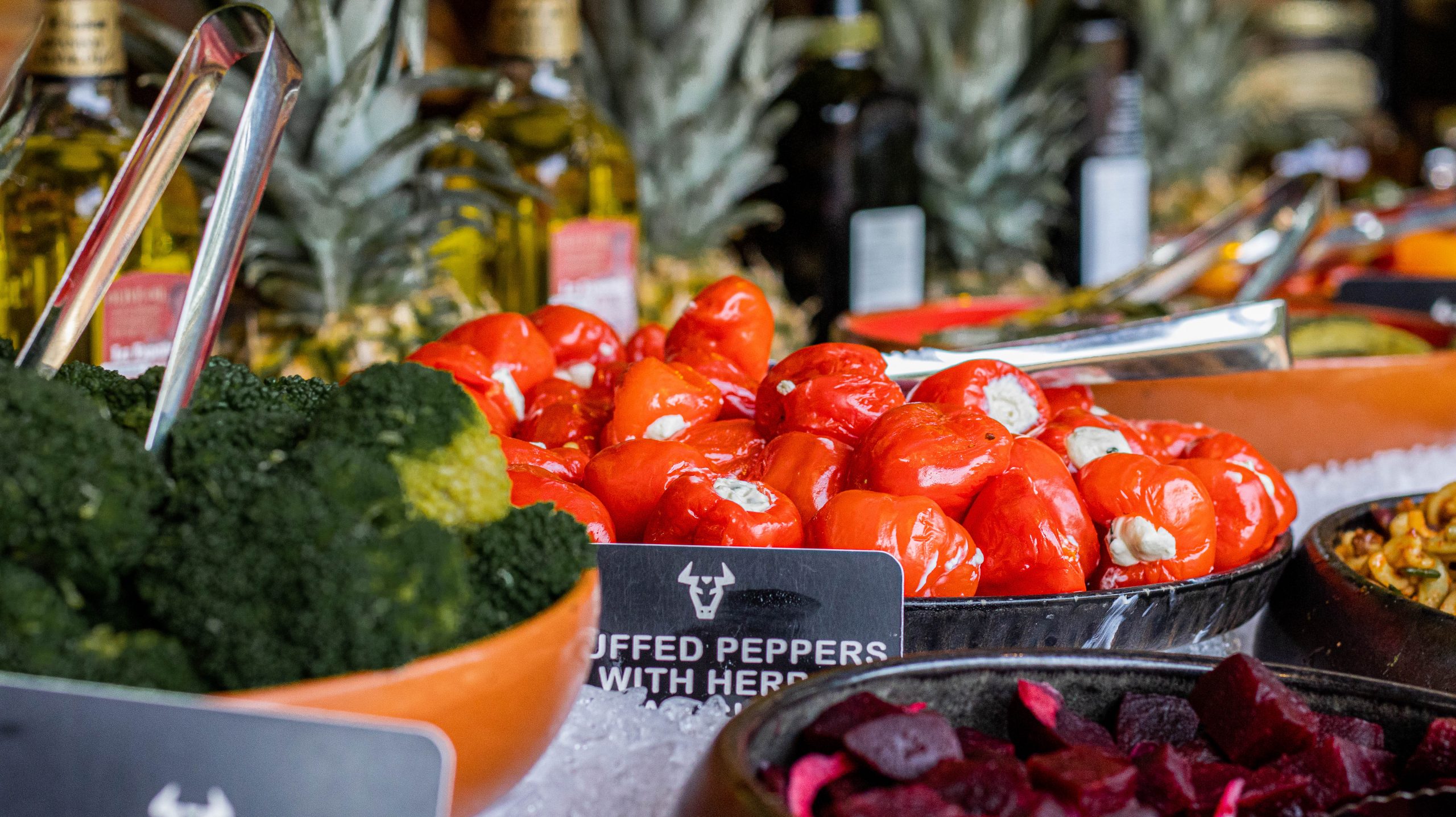 A Touch of Beverley
What makes this restaurant particularly charming is its seamless blend of local Beverley culture and Brazilian flair. The staff, ever-friendly and attentive, epitomizes the warm community spirit of Beverley, making you feel at home even as you dine on a cuisine from thousands of miles away.
Estabulo Rodizio at 1 Flemingate in Beverley offers an authentic Brazilian dining experience in a setting that harmonizes elegance with rustic charm. Whether you're a resident drawn to its historical landmarks or a visitor exploring its pastoral beauty, Estabulo Rodizio stands as a culinary landmark you won't want to miss.
Have you visited Estabulo Rodizio in Beverley? We'd love to hear about your experiences. Comment below!